The Best UNPAVED Roads in Northeast Georgia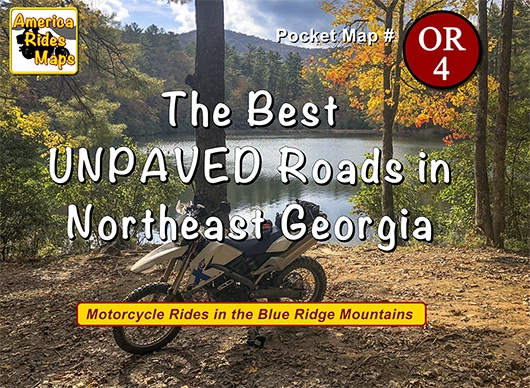 The Best UNPAVED Roads in Northeast Georgia
Two sided map of the UNPAVED roads in Northeast Georgia.

NEW RELEASE - June 6, 2019 - Early version

Printed in house on water and tear resistant synthetic paper. Fully synthetic version will be sourced and printed in several weeks. 
One side of the map covers the Suches, Dahlonega, Ellijay, Blue Ridge, Blairsville area. 
The second side of the map covers Blairsville, Suches Hiwassee, Helen, Clayton, and Tallulah Falls.
 The map includes gas stations, roadside waterfalls, selected campgrounds, Two Wheels of Suches, and other points of interest.

The unpaved roads are divided into two categories - the main (more popular) through roads & the smaller and often more challenging side roads. Mileage for each segment of road is provided when space permits. More than 50 unpaved rides are shown.

$0.99 shipping.